Working as an executive in my Daddy's company for the past 15 years has opened many doors for me.
I have always been his spoiled little princess, but I have earned every dollar I have made. As a top notch work-a-holic and slut…I know how to get the job done. But I like to PLAY as HARD as I WORK.  Cum have some unrestricted nasty play with a very nasty girl.  A a lady who likes to take charge and have her way with you.
No Taboos, and All Fantasies are always granted. Your Ass will be stuffed full and fucked HARD. What are your nasty little fantasies? Are you a spoiled bad boy just needing discipline? Are you a sissy boy playing dress up? Maybe you just a little slut puppy, panting, begging and just waiting to please? I enjoy many types of S&M fun, from hypnotic, sensual to sadistic, mean and cruel.
Together we will search, find and strech your limits to new heights. A few of my favorite things include feminization, anal play ( can you spell STRAP -ON) , CBT, Humiliation and spankings. Have you ever fantasied about being kidnapped or ass raped? I am in search of cock craving, begging, whinnig, needy little pussy bitches, dress up boys, toilet slaves, and slutty students who want to earn some extra credit…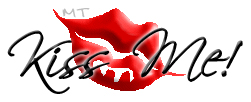 Monika <–Click to view my Pesonal Profile
taboo.monika <–is where you can IM me on yahoo
Blogs <– View My Personal Blogs Here